Yoga & Pilates Course Tutor and Assessor – Cardiff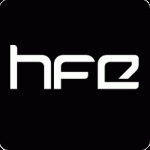 Do More | Achieve More | Become More
Passionate about yoga? If you're an experienced yoga teacher with a desire to help the next generation, we are keen to hear from you!
About Us:
We are Health and Fitness Education (HFE), an award-winning training and qualification provider to the active leisure sector. We deliver a wide-range of fitness-industry qualifications throughout the UK, including the Level 3 Diploma in Teaching Yoga.
We're looking for a dedicated, experienced and enthusiastic yoga teacher to join our rapidly expanding teaching and assessing team in south Wales. The successful candidate must be able to demonstrate that they have the ability to help us realise our ambitious vision by delivering the highest standard of quality training in the active leisure sector, whilst maintaining the outstanding customer service we are known for.
To help drive our growth and maintain our exacting standards, we're looking for people who share our philosophy and who are prepared to go the extra mile again and again to serve our customers.
Our Vision:
We believe in people and their potential. We are absolutely committed to providing an environment in which people can develop their knowledge, grow their skills and expand their opportunities.
Every day, we work tirelessly to make our good better and our better the best it can be. We embrace opportunities to improve and we recognise that this is a constant and never-ending process. This is how excellence becomes habitual!
Our Courses:
All of our courses lead to internationally recognised qualifications. That said, we believe that it's not so important to focus on what a learner gets from their qualification, but rather, what they become. Hence our focus, 'become more'.
The Role:
The role will involve teaching and assessing the practical aspects of our yoga qualification primarily in Cardiff, with opportunity at various other training venues throughout the UK.
You will need to teach the course in accordance with the timetables, lesson plans and resources we supply, although you will also have the autonomy and opportunity to shape the customers' experience by using your expert knowledge and drawing upon your own professional experiences.
As a new tutor, you will initially be paired with our more experienced Senior Tutors who will provide all the on-the-job training needed to enable you to teach independently.
The role is a freelance and self-employed position and work is allocated to tutors based on their availability and skillset. Most of our courses are delivered at weekends although mid-week opportunities may also be available.
The current rate of pay is as follows:
£165.00 per day – Level 3 Courses (including yoga/Pilates)
Note: Expenses and enhancements are also covered as required. Rates of pay are reviewed annually in-line with the consumer price index.
About the Applicant:
You must:
have at least 2 years' experience of working in the health and fitness sector, preferably relating to the planning and delivery of yoga classes.
be a passionate and energetic fitness professional with a genuine hunger to help others realise their potential and increase their career prospects.
be service-focused and willing to do 'whatever it takes' to exceed the customer's expectations.
possess strong communication skills, particularly those softer skills, being able to demonstrate sensitivity and empathy as required.
Qualifications Required:
Level 3 Diploma in Teaching Yoga (or equivalent)
A relevant teaching qualification – may consider applicants working towards (e.g. Award/Certificate/Diploma in Education and Training, PTLLS, DTLLS, CTLLS, Cert Ed, PGCE)
A relevant vocational assessing qualification – may consider applicants working towards (e.g. D32/33, A1/A2, CAVA, AVRA)
Finally, you must be able to commit to HFE exclusively in a commercial capacity – we do not employ tutors who work for other commercial training providers. Unfortunately, this is non-negotiable.
Applications from those in the employ of Colleges, Universities or other FE establishments will however be considered.  In return, you will be rewarded with regular work, unlimited training opportunities, the privilege of working with likeminded professionals and the pride of knowing that you are making a real and meaningful difference to the lives of our graduates.