Pilates Tutor and Assessor – London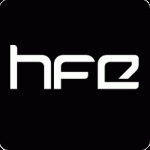 Do More | Achieve More | Become More
The UK fitness industry is worth over £4.4 billion per year and the group exercise portion which includes Pilates, represents a significant portion. With increasing levels of physical activity and the exponential rise in orthopaedic conditions like low back pain and arthritis, Pilates is fast becoming the go to class to address musculoskeletal imbalances.
This growth has fuelled a significant need for highly skilled Pilates professionals, particularly in London, to help these newly active people to improve their health and fitness profile. Our job is to prepare our students for a successful career as a Pilates Teacher and we cannot do this without the right team of Pilates trained tutors and assessors behind us.
We're looking for passionate, energetic and experienced Pilates teachers based in and around the London area to join our rapidly expanding teaching and assessing team. The successful candidate must be able to demonstrate that they have the ability to help us realise our ambitious vision by delivering the highest standard of quality in the active leisure training sector.
Each year from 3 locations across London, we certificate hundreds of Pilates and yoga teachers. To help drive our growth and maintain our exacting standards, we're looking for people who share our philosophy and who are prepared to go the extra mile again and again to serve our customers.
About the Role:
The role will involve teaching and assessing the practical aspects of our Pilates courses from our central London venues.
You will need to teach the course in accordance with the timetables, lesson plans and resources we supply, although you will also have the autonomy and opportunity to make the content your own and draw upon your own professional Pilates experiences.
As a new tutor, you will initially be paired with our more experienced Senior Tutors who will provide all the on the job training needed to enable you to teach independently.
The role is a freelance and self-employed position and work is allocated to tutors based on their availability and skillset. Most of our courses are delivered at weekends although mid-week opportunities are occasionally available.
We currently pay £165.00 per day*
Note: Expenses and enhancements are also covered as required. Rates of pay are reviewed annually in-line with the consumer price index.
About the Applicant:
You must:
have at least 2 years' experience of working as a Pilates teacher, ideally in multiple settings (health clubs, private studios, rehabilitation setting)
be competent at using a variety of functional equipment, including foam rollers, Pilates balls, bands, straps, blocks and other portable equipment.
be a passionate and energetic personal trainer with a genuine hunger to help others realise their potential and increase their career prospects.
be service-focused and willing to do 'whatever it takes' to exceed the customer's expectations.
possess strong communication skills, particularly those softer skills, being able to demonstrate sensitivity and empathy as required.
Qualifications Required:
Level 3 Diploma in Teaching Mat Pilates (or equivalent)
A relevant teaching qualification – may consider applicants working towards (e.g. Award in Education and Training, PTTLS, DTTLS, CTTLS, Cert Ed, PGCE)
A relevant vocational assessing qualification – may consider applicants working towards (e.g. D32/33, A1/A2, CAVA)
Finally, you must be able to commit to HFE exclusively in a commercial capacity – we do not employ tutors who work for other commercial training providers.
Applications from those in the employ of Colleges, Universities or other FE establishments will however be considered. In return, you will be rewarded with regular work, unlimited training opportunities, the privilege of working with likeminded professionals and the pride of knowing that you are making a real and meaningful difference to the lives of our graduates.