SEO Executive – Chorley – Lancashire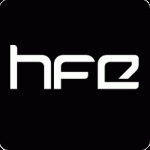 Do more, achieve more, become more....
We are a fast-paced fitness-industry training provider seeking one, or more, experienced, search engine optimisation (SEO) executive's to join our existing digital marketing team.
The Role:
If successful, you will be required to perform a wide-range of SEO tasks, including keyword research, keyword planning, competitor analysis, content scoping, content publication and placement,  web content writing (product and blog) and reporting (analytics, AdWords, search console, Ahrefs). There will also be opportunities to participate in other areas of digital marketing, including PPC, remarketing, user testing, email and affiliate marketing, with full training being provided in these areas.
About You:
On application, you must be able to demonstrate:
a proven track record in SEO, with at least 1 years' paid employment experience
a strong understanding or organic search metrics, including key ranking factors and effective strategies for improving search engine visibility and the acquisition of traffic
an ability to be able to write strong web-content that is evidence-based, technically and grammatically accurate
experience of using a range of digital content and marketing programs, including WordPress, Mailchimp, Adobe Photoshop, Illustrator and ideally, Dreamweaver
experience of working alongside web designers and developers
a keen eye for detail
Note: We are also extremely keen to recruit somebody who has a keen interest in health, fitness and nutrition, an area which aligns with our core subject areas and values.
About Us:
We are HFE, a rapidly growing learning provider to the fitness profession. We have a reputation for excellence and it's important that any prospective member of the team cares passionately about this.
Our number one priority is to serve our customers with more value than expect – this is what drives us each and every day.
Our courses are not just about getting a qualification – it's much more than this! Our courses facilitate growth – they enable our students to develop more knowledge, more skills, more expertise. Our courses are a vehicle that empowers our students to become more!
If not, this isn't the right position for you.
Reference ID: SEO/01
Job Types: Full-time, Permanent
Salary: £23,500.00-£24,000.00 per year