Internal Quality Assurers – London and South – Health and Fitness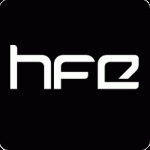 Do More | Achieve More | Become More
Are you a fitness educator with extensive experience in the health and fitness sector? Do you have a passion for high standards and a desire to share your knowledge and support the next generation of teaching and assessing staff? If so, we'd like to hear from you.
We're looking for diligent, focused and experienced Internal Quality Assurer's to join our quality assurance team to raise standards, promote best practice and to improve the quality learning outcomes for our students.
The successful candidate must be able to demonstrate that they have the ability to help us realise our ambitious vision by delivering the highest standard of quality in the active leisure training sector.
About the Role:
This is a freelance role that will require you to commit to a minimum of 2-days per month (primarily at weekends) in accordance with our delivery schedule. Some flexibility can be afforded to help make this role more practicable.
The role is ideally suited to individuals in full-part-time employment in the education sector that are keen to diversify their professional experience and increase their income.
The role will involve a multitude of Internal Quality Assurance (IQA) duties, although there will be an increased emphasis on performing observations of teaching, learning and assessment of our Course Tutors and Assessors, delivering our qualifications in health clubs across the UK.
In addition to observing the quality of teaching, learning and assessment (TLA), you will also be required to:
ensure that our quality standards are being adhered to at our remote centres
make accurate judgements about the quality of TLA practice
provide positive feedback to Course Tutors and Assessors on how they can improve their TLA practices
write accurate feedback reports that accurately reflect TLA practices
provide timely feedback and reports to Lead IQA on observation activities
We're looking to recruit a minimum of 2 quality assurers, one in the north, and one in the south (London and South East) of the UK to cover our regional venues and tutors.
Naturally, the role will involve some travel, especially in the north where venues are somewhat more remote than they are in London and the south.
The current rate of pay for Internal Quality Assurers is £165.00 per day.
Note: Expenses and enhancements are covered as required. Rates of pay are reviewed annually in-line with the consumer price index.
About the Applicant:
You must:
have at least 2 years' experience of working in the fitness sector
have a strong grasp of technical subjects related to health and fitness qualifications
be a passionate and energetic fitness educator with a genuine hunger to help others realise their potential
be service-focused and be able to deliver high-levels of customer satisfaction
possess strong communication skills, particularly those softer skills, being able to demonstrate sensitivity and empathy as required
Qualifications Required:
Fitness industry qualifications at Level 3 or above. The ideal candidate will have qualifications in both gym and studio-based exercise, although a background and understanding of other disciplines (e.g. sports massage, Pilates, Yoga or exercise referral) would also be advantageous.
A relevant teaching qualification (e.g. Award in Education and Training, PTTLS, DTTLS, CTTLS, Cert Ed, PGCE)
A relevant vocational assessing qualification (e.g. D32/33, A1/A2, CAVA)
A relevant internal quality assurance qualification (e.g. D34, V1/V2, Level 4 Understanding IQA Process)
Finally, you must be able to commit to HFE exclusively in a commercial capacity – we do not employ tutors who work for other commercial training providers.
Applications from those in the employ of Colleges, Universities or other FE establishments will however be considered. In return, you will be rewarded with regular work, unlimited training opportunities, the privilege of working with likeminded professionals and the pride of knowing that you are making a real and meaningful difference to the lives of our graduates.
Job Features
| | |
| --- | --- |
| Job Category | Assessors, Internal Verifiers, IQA, Tutors |