Health and Fitness Writer – Chorley – Lancashire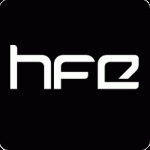 Do more, achieve more, become more....
We are a dynamic and progressive training provider to the health and fitness industry that is seeking one or more talented health and fitness writers to join our product development team.
The Role:
Working full-time at our head office in Chorley, Lancashire, the successful candidate will be required to work alongside our existing product development team to research, design and write engaging copy that is both technically accurate and which supports the relevant professional standard(s) and qualification specification(s).
The role will require you to write content across a wide-range of subjects and disciplines, work to deadlines, collaborate with colleagues, and present ideas and concepts that will raise standards and promote the cross-pollination of ideas within the team.
For those applicants that are keen to develop new skills, there will be a wide-range of opportunities to participate in other areas of product development, including developing eLearning courses, video editing, animation development and photography. Full on the job training will be provided in these areas.
About You:
You must be an energetic, focused and disciplined writer that is keen to make a difference, both in the team that you are working and the wider organisation. The role demands passion, commitment, and an unwavering desire to raise standards.
Essential:
Excellent written, oral and grammatical skills
A proven track record of writing strong, engaging, authoritative and technically accurate copy
A fertile imagination and the ability to conceive new and innovative ideas
A desire to deliver excellence in your written communication
A keen interest in the health, fitness and wellness industry
A strong team mentality
A strong command of a range of health science-related subjects, including anatomy, physiology, nutrition and applied exercise training methods
High level of drive, motivation and initiative
Strong attention to detail
Ability to objectively assimilate complex information
Ability to accept and act upon constructive feedback
Desirable:
A BSc, MSc or PhD in sport and exercise science, or life science subject
A minimum of 1 year's experience of writing health, fitness, nutrition and/or medical subjects
Industry-recognised fitness industry qualifications (e.g. fitness instructor, personal trainer) and/or experience
About Us:
We are HFE, a rapidly growing learning provider to the fitness profession. We have a reputation for excellence and it is important that any prospective member of the team cares passionately about this.
Our number one priority is to serve our customers with more value than expect – this is what drives us each and every day.
Our courses are not just about getting a qualification – it's much more than this! Our courses facilitate growth – they enable our students to develop more knowledge, more skills, more expertise. Our courses are a vehicle that empowers our students to become more!
• Reference ID: HFW/01
• Job Types: Full-time, Permanent
• Salary: £24,500.00-£25,500.00 per annum
Job Features
| | |
| --- | --- |
| Job Category | Fitness Writers |