Group Exercise Course Tutors – Cardiff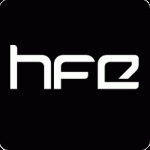 Do More | Achieve More | Become More
We're seeking qualified and experienced group exercise teachers, including exercise to music, Pilates and yoga professionals, to join our tutoring team. We're specifically looking for applicants in Cardiff and throughout South Wales.
Each year and from locations throughout the UK, we certificate thousands of group exercise instructors who then go on to teach their classes in industry. As a company with real ambitions to make a difference and an ever-increasing demand for our services, we're on the lookout for energetic and enthusiastic group exercise professionals.
About the Role:
The role will involve teaching and assessing the practical aspects of our group exercise courses (ETM, yoga, Pilates) from one of our regional training centre in Cardiff, South Wales. You will need to teach the course in accordance with the timetables, lesson plans and resources we supply, although you will also have the ability to apply your own creative flare and draw upon your own professional experiences.
As a new tutor, you will initially be paired with our more experienced Senior Tutors who will provide all the on the job training needed to enable you to teach independently.
The role is a freelance and self-employed position and work is allocated to tutors based on their location, availability and skillset. Most of our courses are delivered at weekends although mid-week opportunities are also available.
We currently pay between £135-£185 per day plus expenses and enhancements depending on the level of course being taught or assessed. Rates of pay are reviewed annually in-line with the consumer price index.
About the Applicant:
You must:
have at least 2 years' experience of teaching group exercise classes
be a passionate and energetic group exercise professional with a genuine desire to help our learners to become more.
be service-focused and willing to go the extra mile, both for our students and the company.
possess strong communication skills and an ability to be sensitive and empathetic to the needs of others.
Qualifications Required:
Level 2 Certificate in Exercise to Music (or)
Level 3 Diploma in Teaching Mat Pilates (or)
Level 3 Diploma in Teaching Yoga
A relevant teaching qualification – may consider applicants working towards (e.g. Award in Education and Training, PTTLS, DTTLS, CTTLS, Cert Ed, PGCE)
A relevant vocational assessing qualification – may consider applicants working towards (e.g. D32/33, A1/A2, CAVA)
Finally, you must be able to commit to HFE exclusively in a commercial capacity – we do not employ tutors who work for other commercial training providers. In return, you will be rewarded with regular work, the privilege of working with likeminded professionals and the pride of knowing that you are making a real and meaningful difference to the lives of our graduates.