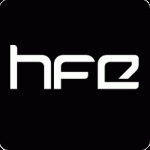 Do more, achieve more, become more....
Freelance Web Designer
We are a creative and innovative training provider that operates in the health and fitness sector. We are seeking one or more talented and forward-thinking graphic/web  designers to work on a freelance basis alongside our existing marketing colleagues.
The Role:
Working remotely and in a self-employed capacity, you will be required to liaise with our marketing team to bring to life the visual aspects of our digital marketing ambitions. Specifically, you will be required to create a wide-range of digital marketing assets, including:
Web layouts and pages (Adobe XD only)
Email marketing templates
Promotional banners/imagery
Image editing/manipulation
Branded stationary
Iconography
UI/UX enhancements
From time-to-time, you will also need to be available throughout the core working day in order to collaborate with key members of our marketing team via phone or video call. tasks.
We expect that the role will require around 20-30 hours per month and we can be somewhat flexible with the hours providing that you are able to work to the agreed deadlines.
Given the remote working nature of this role, we are happy to receive applications from applicants located throughout the UK. We will not however consider applications from abroad.
About You:
You should be a passionate and creative professional that is keen to push the boundaries to improve the strength of our brand and to maximise the impact of design elements.
You must be absolutely committed to raising standards and you should embody the extra-mile philosophy in your approach and attitude towards work.
You will need a minimum of 3 year's paid experience in graphic design, specifically with the creation of webpage designs and assets.
You must be fully adept with the use of Adobe Creative Suite programmes, including Illustrator, Photoshop, Indesign and XD. All web designs must be supplied in a dev-appropriate format using Adobe XD).
We must underline that we are looking for extremely talented individuals that have a keen eye for detail, who can work within the parameters of the agreed brief, and who are able to support our general business objective of continual and never-ending improvement across all areas of our business.
In return, you'll receive a competitive hourly rate, a regular supply of flexible work, and the potential for a greater earning potential in the future if you are able to help us realise our design ambitions.
If, however, you are only looking at this role as a means of generating a 'little extra income' on the side then this isn't the role for you!
About Us:
We are an ambitious and creative training provider to the health, fitness and leisure sector that has a reputation for innovation and raising standards throughout our sector. We specialise in delivering an exceptional training experience to our students who may be taking any number of qualifications with us, including fitness instructor, personal trainer, Pilates teacher or yoga instructor qualifications to name a few.
We driven by our values and our number one priority is to serve our customers with more value than they expect – this is what drives us each and every day.
Our courses are not just about getting a qualification – they are much more than this. Our education programmes facilitate growth and allow our graduates ultimately to become more!
Job Features
| | |
| --- | --- |
| Job Category | Graphic Designers |