Fitness Career Sales Executive – Chorley, Lancashire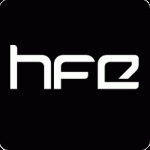 Bolton, Chorley, Lancashire
Do More - Achieve More - Become More
As one of the health and fitness industry's leading training and education providers, we're on the lookout for passionate and talented sales professionals that are keen to help the next generation of fitness professionals launch their careers.
To succeed in this role, you'll need to be energetic, target focused and genuinely care about helping people to become more. You'll need to be a team player and committed to raising standards. Ideally, you'll have experience in the health and fitness sector, although this is not a dealbreaker as full training will be given.
About Us:
We are HFE, a rapidly growing learning provider to the fitness profession. We have a reputation for excellence and it's important that any prospective member of the team cares passionately about this.
Our number one priority is to serve our customers with more value than expect – this is what drives us each and every day.
Our courses are not just about getting a qualification – it's much more than this! Our courses facilitate growth – they enable our students to develop more knowledge, more skills, more expertise.
Our courses are a vehicle that empowers our students to become more!
OBJECTIVES OF THE ROLE:
To maximise the performance of the Company sales procedures
To enhance the prospect and customer's experience
To increase the volume of training courses delivered by the Company – private and commercially funded
To contribute to towards the achievement of the Company's general business objectives
SKILLS REQUIRED:
Outstanding communication skills, including the ability to persuade and influence
Excellent IT skills (particularly Microsoft Office)
Strong ability to close a sale
Proactive outlook and target driven
Task and goal focused
Ability to work within a team
QUALIFICATIONS REQUIRED:
 SPECIFIC DUTIES:      
Present and sell the Company products and services to current and potential clients in line with targets set and sales processes
Present company products to key decision makers in the fitness industry organisations to establish interest and registration for courses
Maintain accurate records of all customers and prospects engaged with
Actively seek opportunities and markets to promote Company products and services in line with targets/KPIs set
Follow up on all new leads and referrals in-line with the Company's sales and marketing procedures
Continually develop sales and persuasion skills to improve conversion of sales enquiries received
Develop and maintain a detailed understanding of the Company and competitor products and services
Develop and maintain sales materials, processes and procedures
Proactively participate in Company marketing activities as directed; these may include but are not limited to email, telephone, SMS and other advertising campaigns
Participate in marketing events such as seminars, trade shows, and telemarketing events as required
COMPENSATION:
The successful candidate will receive a competitive salary with realistic OTE of £24-26k per annum.
Additionally, they will also have access to a company pension, enhanced annual leave for continued service and will be able to complete any of the Company's training and qualifications for free.
Job Features
| | |
| --- | --- |
| Job Category | sales executive |
| Competitive Salary | 24-26k |
| Paid Leave | 22 days + bonus |
| Training | Free qualifications |